Cherry Digital feature on the University of St Andrews website.
The University of St Andrews shared some tips from our latest campaign on their news page.
Our latest survey found that 78% of respondents say working from home every day has already put a strain on their relationship with their partner. To accompany out findings, we put together a list of ways that you can keep a great working life balance in your relationship during lockdown.
You can read those below:
• If you find yourselves having to work in close quarters, you can each use a pair of headphones to zone out and forget your significant other is in the room. This will allow you both to get through your to-do lists and organise your thoughts without having the other person distract you.
• Learn a new hobby together. Now is the perfect time to maximise bonding through activities such as cooking (buy your ingredients online to minimise contact) or learning a new language.
• Spend at least an hour per day on some sort of exercise routine. There are tons of at-home workout videos available online such as yoga, HIIT, dance routines and pilates.
• Ease additional stress by keeping your home neat and tidy by splitting up the household chores.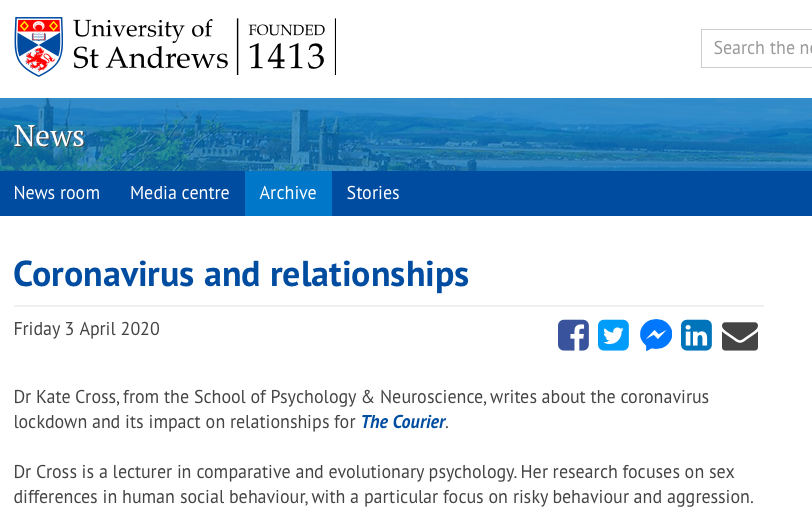 Check out the feature on the St Andrew news page by following this link.
If you would like to work along side Cherry Digital in a campaign for your business, get in touch today.