RealBusinessSavings.com feature on OKCFOX. Following the impact of coronavirus on work life, the team at Cherry Digital put together a topical campaign for RealBusinessSavings. This investigated how much of a pay cut employees across America would take so they could continue working from home.
The survey of 3,500 American employees evaluated attitudes toward altered working environments, given the current circumstances. Overall, it found that American employees would take a $7,629.91 pay cut annually in order to continue working from home after lockdown.
Our release featured in a range of publications including Oklahoma based OKCFOX!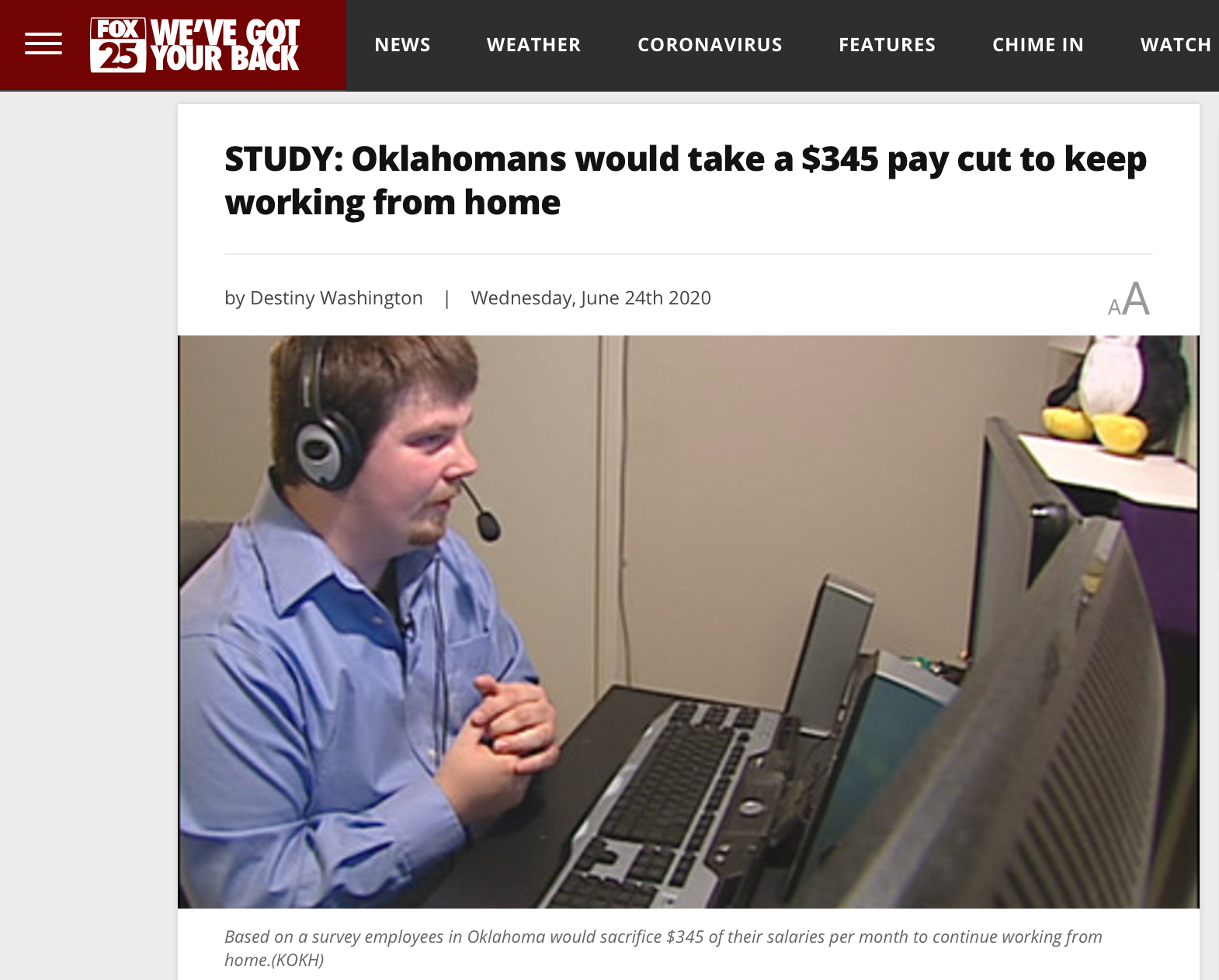 You can read the article in full here!
Here is an excerpt from the final release with some other findings:
"46% of employees say their mental health has improved since working from home. This could be due to a variety of reasons. Including fewer stressors to deal with on a daily basis and saving money on everyday expenses. In fact, 30% of employees say saving money on transport is the best thing about working from home, followed by no daily commute (28%). An additional 22% say the best part is saving money on lunch/afterwork drinks, 12% said office politics and 8% said their favorite part is not having to wear business attire."
If you're interested in working together with Cherry Digital, get in touch today.