Many companies struggle with improving the image of their brand or taking their company in a completely new direction. Here are a few tips that'll help you improve your PR strategy.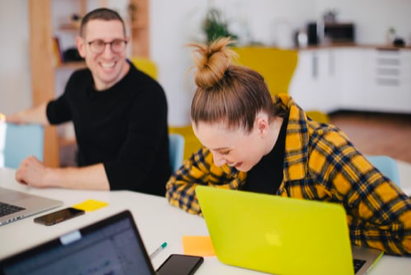 1) Don't use complicated words.
Many people think that extremely fancy words are the way to attract consumers or grab their attention. This has the opposite effect on consumers, nowadays people want to obtain information in the easiest way. Try using simple English when explaining your product or service. People want to obtain information in the quickest and easiest way and this logic applies to journalists or reporters. Be as straightforward as you can when explaining the benefits of your product or service.
2) Make use of images when talking about your products.
People want to be able to see the product before hearing anything about it. Try to incorporate text with images because it is so much easier for people to understand what you are talking about. It is also much more descriptive when images are involved. People don't have to create their own images in their head. If you describe your product or service and couple that description with an image than people are more inclined to want to know more.
3) Provide facts about your service or products straight up.
Reporters and journalists are very busy so in order to grab the attention try to be as informative from the beginning. Don't try to have a long build up before getting to the point as they will lose interest easily.
4) Try to pitch to people that actually care about your product or service.
There's no point in crafting a personalized pitch to someone who has no interest in your product or service. Try to reach out to reporters that have written articles similar to what you are doing. It would also be useful to make reference to those articles when approaching those reporters and let them know that you related to the topic they have covered. Reach out to reporters who will be interested in what you are doing.
5) Create a relationship with reporters and journalists.
Public relations is all about building and maintaining relationships. Try to get to know reporters by reading and commenting on any articles you related to. Help them even though it's not beneficial to you or your company.
Try to write a few articles and blog posts for your company as this is a more personalized way of talking about your products or services.
7) You also need to engage with consumers through social media.
Listen to what consumers want to hear and see so you know what to post.
8) Word of mouth is a good way to promote your business.
Word of mouth is an effective way of promoting your business in the most authentic way. If customers are satisfied with your products and want to tell the masses then try and capitalize on that. However, be mindful of the fact that not everyone wants their name attached to quotes or reviews.
9) Issue out press releases.
This is a good old fashion way of getting some reach but try to keep it as brief as possible. Include keywords that consumers are likely to search.
10) Try to incorporate new initiatives into your content.
These need to be relatable and something that your audience will relate to and care about.