Our latest online digital marketing campaign on Voter Fatigue in the USA was picked up by Yahoo News! 
You can see the story on Yahoo here.
And check out the state breakdown in our infographic.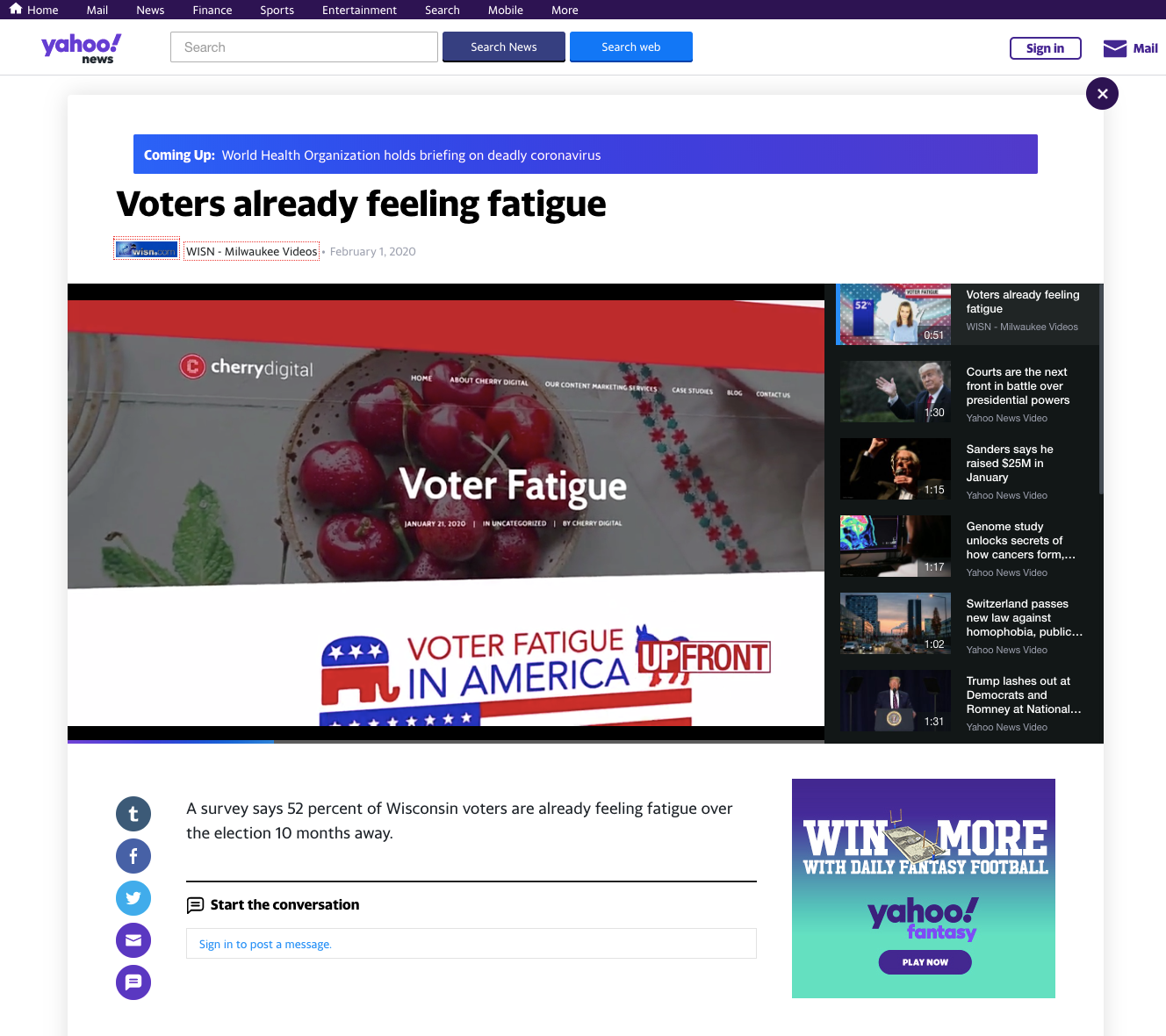 In July 2017, Former Rep. John Delaney was the first major candidate to announce his campaign for president, two and a half years before the 2020 Iowa caucus. With another 11 months out from what many politicians and pundits have declared the most important election in our history, a significant proportion of the electorate are said to be experiencing 'voter fatigue'.

A survey of 3,000 voters by communications and public relations firm, Cherry Digital, revealed that 42% of American voters say they are already worn out by election coverage. What can seem like endless debates, ads, polls and mudslinging could be causing voters to switch-off from the election cycle.