How to avoid link building mistakes
SEO practice is important for websites, but developing a sound SEO strategy is difficult for many people to achieve; the most baffling being link building. This piece will shed some light on the mistakes people can make and how you can avoid them. Fun fact: link building mistakes are made by even the most proficient SEO specialists! To make your website unique compared to the rest you need sound link building skills. A good link will drive up your website's performance. In order to achieve a high performing website, we have put together a list of the top ten mistakes many people make when working on link building, and some tips on how you can avoid them!
But first of all, what does creating a link mean?
Creating a link is when a web developer formulates a code that will connect the content of a web page with internet users. This practice is a guaranteed way to increase visitors to one's site but it can also be counter-active if inadequately strategized. There is more than one way to boost user visits to your site via link building – backlinks being one of them. These are links from other websites that connect your web content to theirs. They help in boosting your content's relevance on Google thus increasing its rating in SERPs (Search Engine Results Page). As mentioned earlier, links are responsible for generating an audience for your website. They also allow you to convert those random visitors into regular ones. This will enable you to generate leads from them and eventually – customers. With this knowledge, you are now ready to delve into 10 of the most common link building mistakes that you should steer clear of. This will guarantee that your website works at its optimum best.
Common Mistakes to Avoid when Link Building
Before link building, you need to note that it can be a lengthy process so you need to exercise patience. It's easy to fall into the trap of instant results which can lead to dire mistakes. It's not all doom and gloom though, the positive side to link building is that once the backlinks begin to have a good impact on your website's ratings, the performance will continue to grow. On the flip side, the mistakes caused by a lack of patience when building a link will have a detrimental effect on your website's SERPs. It's important to ensure that Google doesn't confuse your brand's website or rank it alongside those which are considered 'black hat' SEO. The term 'black hat' SEO is using techniques that violates search engines' terms of service in order to boost a website's authority or ranking. Such techniques can result in serious consequences and have the exact opposite effect on your website's ranking anyway. Therefore, it's important to exercise great care when building links, so as to avoid being mistaken for a black hat practice.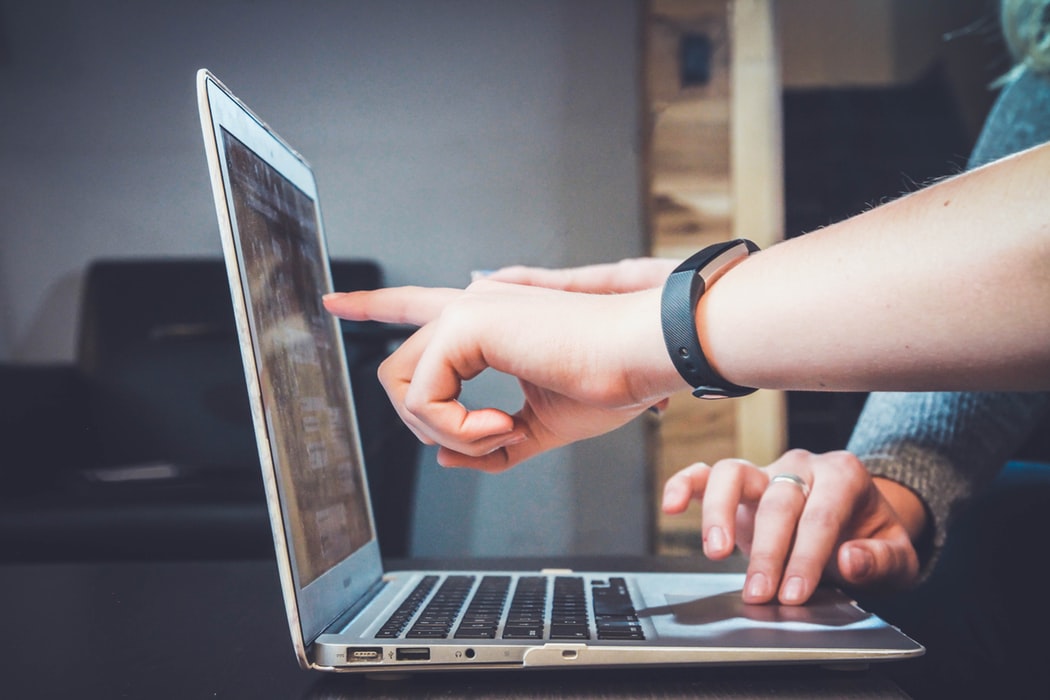 The following are 10 of the more frequently caused mistakes when building backlinks:
1. Using content that's of poor quality
2. Link trading
3. Only linking to the website's homepage
4. Only using one kind of link
5. Utilising anchor texts that are of no use to audience
6. Attempting to achieve backlinks by sprinting
7. Gaining links from sites of low quality or authority
8. A build-up of no-follow links
9. Failing to keep track of any backlinks gained
10. Non-diverse anchor texts
1. Poor-Quality Content
If the quality of information on your website is poor, your chances of gaining backlinks are also reduced. A website with poor content will hamper your website's performance on search engine rankings and it will lose its trustworthiness, as internet users will tend to gravitate towards more informative websites that they can gain insights from. If other web owners discover the poor quality of your content, it will increase their reluctance to link it with their website. This reluctance is based on the poor quality of your content, which will harm their backlinks. In this case, prevention is better than cure for these websites by simply avoiding low performing content. Poor-quality content will therefore, result in your site not being linked by authoritative websites that would have otherwise had a positive impact in driving traffic to yours, due to the sheer volume of web visitors they get. Getting the top spot in SERPs takes a while and no web owner would risk losing that spot by providing a backlink to a website with poor content. Should anyone risk linking their website back to one that has poor-quality content, they would struggle to regain their top spot in search engine rankings. The best way to get the acknowledgement from authoritative websites in your field is to always ensure your website has content of high standard and quality. Backlinks to your website will subsequently increase as other website owners will be able to glean off of the SERP ratings and traffic to your site. Additionally, low-quality content will increase the bounce rate of your website. This means that you will lose your spot on Google's rankings will move further down in the SERPs, so it's important to first gain knowledge of relevant content for your site and adhere to it. The best way to ensure your content is of high quality is to offer realistic solutions for internet users who would visit your site. Ensure that your content is as comprehensive as it is informative. Low-quality content is perhaps the biggest mishap of link building.
2. Link trading
Link trading is a well-known concept in the blogging world and while exchanging links with other websites may be tempting, Google algorithms tend to shy away from endorsing this practice. Swapping links with other websites can lead to a penalty from search engines where you may lose your SERP ranking. You need to avoid luring websites to linking with yours, but rather have them link to your site of their own accord. This does not mean that you are barred from linking to a website that links to yours, but one of the best ways to avoid this mistake is an authentic, organic flow of all your links.
3. Only linking to the website's homepage
Google takes your natural links into account when rating your website using backlinks. If your organic links only lead back your homepage, it might come across as though you are purchasing links, rather than gaining them organically. Therefore, it is better to have links for the different pages on your site. Avoid giving Google the impression that you are involved in unethical link building practices – it is better to not create that doubt at all, than to try and fix it after the damage has been done. So, linking to multiple pages is the best strategy as it gives your website a more authentic appeal. Repeat homepage linking is a common mistake even amongst the most seasoned SEO gurus. Should Google discover this, your website will struggle to achieve top SERP rankings. It is for this reason that you should ensure that you don't commit this mistake at all costs.
4. Only using one kind of link
Besides repeat homepage linking, it is advisable to create different links for the other pages of your website. There is a similarity between repeat homepage linking and not diversifying the links for your site's other pages. Creating different links will aid in achieving a high SERP ranking. The search engine algorithm will deem it dubious if your links are generic, so it's better to completely steer clear of this kind of scrutiny from search engines by adhering to sound link building practices. The best way to gain diversified links is to use a variety of kinds of content from your website. Cast a wider net of content linking to create a more authentic appeal and to peak your audience's interest.
5. Utilising anchor texts that are of no use to audience
This is one of the biggest link building mistakes – always make sure to use anchor texts that are relevant to your desired ranking field. An example of this would be utilising phrases such as "learn more" or "check out", when they have no bearing on your site's SERP's performance. It's best to develop texts that are directly associated with the content on your website. You can also do a keyword search for a list of phrases best suited to your site to avoid using useless anchor texts. Combine the different keywords to use on the backlinks to be relevant to a particular subject.
6. Attempting to achieve backlinks by sprinting
The quantity of backlinks for your website is irrelevant if they are from low-quality content websites. You would rather have one or two backlinks from high-quality content websites, than plenty of backlinks from sites utilizing the same anchor text for the web pages. After all, a stark rise in the number of backlinks can be construed as a backlink scheme. Spreading out your links is always key. You can achieve this by casting a wider net of websites that your web pages are linked to. Additionally, you need to diversify the types of websites you are linking to. By simply practising the advice given in these tips, you will save yourself from dire mishaps when link building, so pace yourself to maximise your strategy's efficacy.
7. Gaining links from sites of low quality or authority
Another aspect of Google's algorithms entails a measure of the standard that your website is linked to. Getting links from poor-quality content websites is one of the biggest mistakes that you should steer away from. The following are types of websites that you should not link to:
· Websites that lack relevance to the content on your website
· Websites that are unsecured
· Websites that use site-wide links
· Websites that offer directory services
· Websites with not enough content
To ensure a higher SERP ranking, you should ensure that your website is not linked to poor-quality content sites. The content of the sites that you link to should add value to your website.
8. A build-up of no-follow links
The backlinks you gain may have the no-follow tag. Google will interpret this to mean that the link does not fit in with the category that the algorithm places your web content in. Therefore, it's best to ensure that the majority of the website you are linked to has a do-follow tag. Backlinks with no-follow tags are one of the biggest mistakes you can make in link building as they are of no relevance, however your website may still receive visitors from these sites. Always ensure that you minimize the list of links with the no-follow tag.
9. Failing to keep track of any backlinks gained
Link building is far more than just simply casting a wide net of links into the world wide web. You must keep a close eye on them too to help quantify your efforts and performance. This will go a long way in informing your links performances, so you can determine which ones are doing well and which that aren't. By tracking your links, you will be able to amend the poor performing ones and also build leverage from those that are doing well. The information you gain from tracking your links will also help decide on which links you can improve or completely remove. Furthermore, you will get to know of specific websites with content that are perfectly suited to your link building plan, potentially saving you time in the future.
10. Non-diverse anchor texts
Developing anchor texts to all your backlinks may be deemed as a link building strategy that Google could punish you for. It's important, therefore, not to commit that mistake. The trick to avoiding this is by utilizing different keywords when link building. One suggestion is to play around with your brand name and slogans. Your main keywords can also comprise joined phrases or words. You will want to offer a few variations to the anchor texts that you develop for your backlinks in order to appear authentic. It's the best plan when your aim is to drive more visitors to your website, as well as gain top SERP ratings. Those who have utilized this tactic can attest to achieving optimum outcomes.
In conclusion
Link building strategies are prone to several mistakes if not developed well. The key here is to develop a fool proof strategy that is geared at giving you a good outcome to your intended aim. To achieve optimum web performance for your site, steer clear of any of these link building mistakes.
Contact our team for more information here.