Are your Facebook friends driving you crazy over their politics? There may be a reason…
Our latest digital marketing campaign for ShieldCo achieved coverage on The Miami Herald. 
To find out how willing we are to protest, custom sign designers ShieldCo, surveyed 3,000 adults to find out how strongly they feel about it. The survey found that, on average, Americans would be prepared to travel a not-insignificant 5.5 hours away from their homes to take part in a protest for a cause they really believe in.
You can read the article in the Miami Herald here.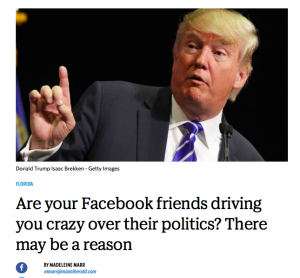 Also, check out the interactive map of the US below to discover how many hours Americans would be willing to travel for to protest an issue they care deeply about:
Created by ShieldCo  • View larger version