Looking to improve SEO rankings and enhance website performance? It's digital PR you're looking for. Search Engine Optimization (SEO) is a crucial part of brand marketing and backlinks are one of the most important ranking factors in Google.
Created when one website links to another, backlinks are helpful in terms of multiple factors such as:
Public endorsement
Brand recognition
Maintaining brand reputation
Gaining new coverage
In fact, Google has invested a whole lot of time and effort into ensuring spam-free link building, as fraudulent backlinks have a negative impact on search results.
That's where we come in. Digital PR entails gaining positive backlinks from online publications and webpages, obtaining brand coverage. This levels up SEO rankings and website performance for maximum potential. Strategic content marketing, such as public relations and digital SEO campaigns, allows brands to reach target audiences and gather new ones by conducting interesting studies and infographics. Press releases are distributed to relevant contacts, thus, securing backlinks and building brand awareness.
The all-important link is often the main goal within content marketing. The elixir of digital PR campaigns. A link back to the original creator is what will ultimately push the brand up the Google rankings. However, links come in all shapes and sizes and some are more valuable than others. Generally, other than the backlink value, the best campaigns will contain a mix of the below for the best results.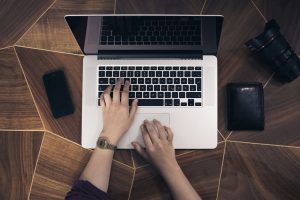 If you're looking to improve SEO rankings get in touch with the team at Cherry Digital today.