Cherry Digital Receives a 4.9/5 Review from Clutch.co: As a globally connected content marketing agency, Cherry Digital is honored to report we've received a 4.9 out of 5 star-rating from client review site, Clutch.co. Cherry Digital aims to achieve organic digital growth for your brand through content marketing services. Over the years, our spectrum of services has expanded and evolved to specialize in: digital public relations, which leverages the power of digital when it comes to achieving coverage for your brand. We also specialize in content creation, which is the creation of rich digital assets to help further your brand's reputation; as well as search engine optimization (SEO), which seeks to improve your online rankings and website traffic.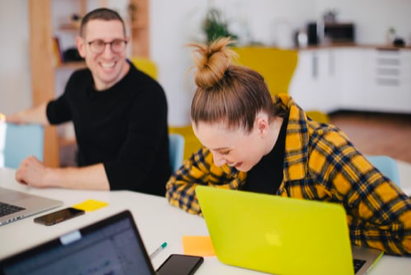 Cherry Digital covers PR and SEO across a vast range of subjects, including finance, insurance, travel, dating, fashion, beauty, health, bridal, general retail, and consumer. We regularly receive links and press coverage in some of the world's top influential publications and platforms, such as The Telegraph, LA Times, Glamour, People, Sky News, and Huffington Post.
Client Reviews and Ratings
Cherry Digital prides itself in doing our best to meet our client's brand message, in line with their public relations and content marketing goals to achieve an organic assortment of relevant backlinks to build online reputation. The below Santa Monica-based client rated Cherry Digital the following full-mark scores:
Quality: 5.0
Schedule: 5.0
Cost: 5.0
Willing to refer: 5.0
"Cherry Digital's high-quality content and outreach landed the business the desired coverage and press, making for a successful partnership thus far. The team communicates well and openly, and they have a standout ability to exceed expectations."
Another all 5-star review said: "The partner is pleased with the deliverables and overall engagement. The campaigns and SEO have had a positive impact on their business. The Cherry Digital team is approachable and understanding, making the process easy for the partner. A hands-on approach is a hallmark of their work."
As an SME, it can be a challenging decision to figure out who to entrust with your brand's public relations strategy. There are a host of factors to consider, which may feel overwhelming if it's your first time reaching out for public relations advice. You may be wondering what kind of PR agency to choose – one that focuses on a specific niche area, or a more general one that has different kinds of media contacts. In terms of budget, it could be a decision between opting for an agency that charges a fix retainer fee, or one that charges based off results achieved.
It's important to carry out the necessary research on a PR company before making a final decision to help ensure they can reach the goals you've set out for your brand.
We Work on a Purely Results-Driven Basis
When it comes to deciding between an agency that charges a retainer (such as a monthly basis), as compared to a performance-based agencies that charges by results achieved, a significant number would choose the latter. Performance PR agencies charge for the press coverage achieved through their strategy of outreach, therefore, there is no minimum fee required to pay. If you have a brand that you want to communicate to the media, it sounds like the perfect way to do so via a performance PR agency, as you'll be paying for the exact results that you're hoping to achieve through this content strategy.
Campaign example: BarBend
Our team was asked to outreach a highly detailed fitness campaign across America for the world's leading strength training resource and news outlet, BarBend.com. The campaign's focus was comparing fitness levels in the majority of cities within each state across the country.
The Fittest Cities campaign comprised a comprehensive list of the fittest and least fit cities within each state, using data backed by studies based on a variety of factors, which were then combined to create an overall fitness score out of 100 for each city on the list. Fitness factors in this study included: exercise opportunities, access to healthy food, air pollution, drinking water violations, physical inactivity, obesity and smoking, among others.
The story was a great success and achieved coverage in both national and local press. The BarBend website achieved backlinks on websites including: Msn, The Miami Herald, Patch, CBS 7, Times Free Press and The Daily Voice. The detail and localization of the campaign itself meant that we were able to achieve coverage in many local publications across the states in the US.
Campaign example: Funky Chunky
Funky Chunky, purveyors of gourmet sweet & savory snacks, appointed our team at Cherry Digital to help increase brand awareness and generate nationwide press coverage.
We created a fun press release giving an inside scoop into the official state sweet snack by state, as voted for by locals. We surveyed 3,800 people across America to discover, if they were to choose an official sweet treat to represent their state, what would the treat be? These results were illustrated in an interactive infographic where viewers could view the top 3 treats locals voted in for each state and compare.
This was a highly successful digital marketing campaign and the Funky Chunky site achieved significant coverage, including: Chicago Tribune, KXNet, 6News, Sunny 98.1, KSON Radio, M Live and Tulsa World.